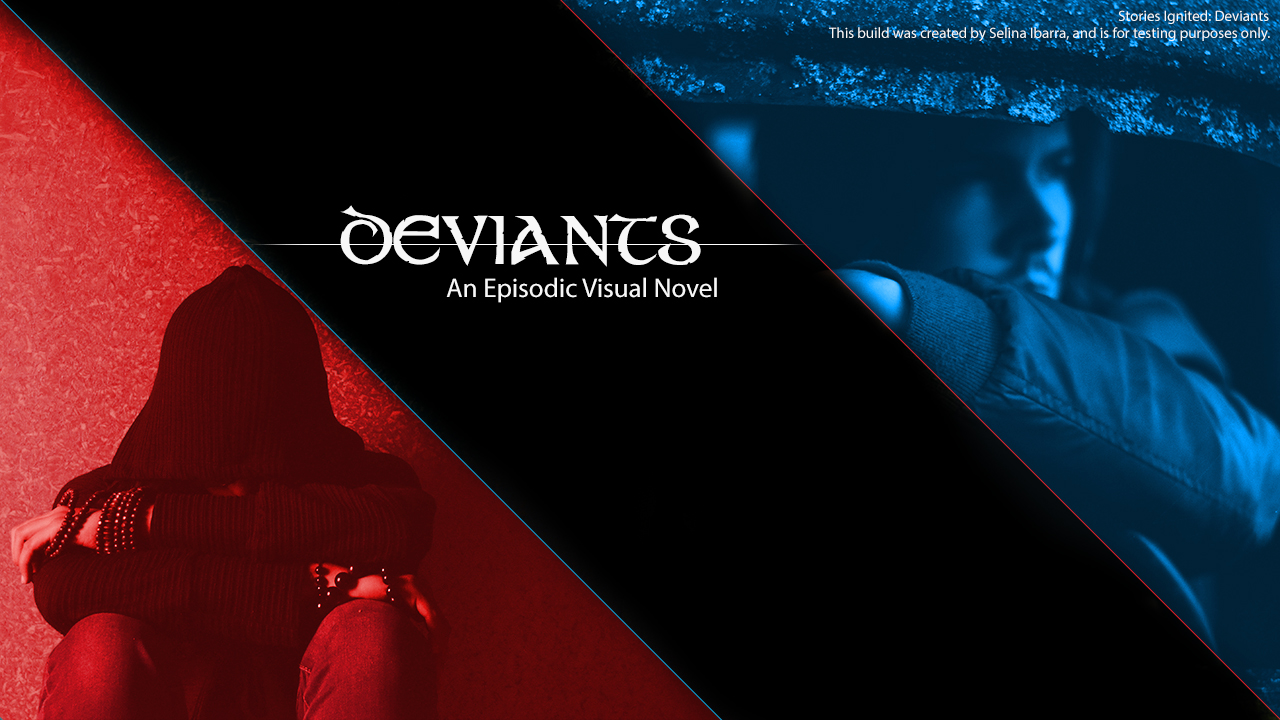 Stories Ignited: Deviants
What is Deviants?
Deviants is a game about choices and learning to live with them. You only get one life, one chance. And if you're lucky enough to get a second chance, don't waste it.
Roadmap & Progress
***Prototype. I'd like to make sure the game is actually possible before committing any reasonable amount of time and effort, and honestly there's not much more to it than that. Right now, there really isn't any content in the game that is playable. I mean, if I can't even get buttons to work... what's the point?
Establish Framework.
Build Gameplay Mechanics.
Create Story & Legacy Content.
Polish & Release.
Here's what you need to know:
I'm a novice, and this isn't the only thing I'm working on. I'm currently exploring just how far I can go with learning Ren'Py code, but my priority will always be Warriorscape (in terms of projects).
This project could be abandoned in the future. I don't want to abandon this project because I have a lot of cool ideas but if and when I do, I will post an update.
Nothing is finalized. All stories, characters and assets are subject to change.
Features may not function as intended. In fact, they may not work at all.
Crashes and other strange mishaps are likely to occur.
Limited content will be available for testing purposes in future updates.